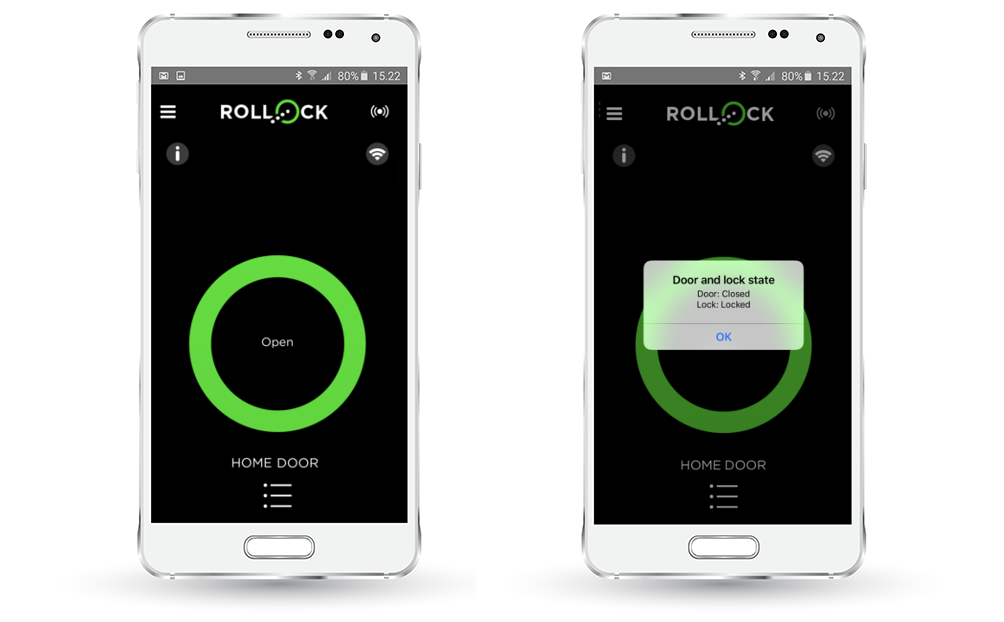 THE ROLLOCK MOBILE APP IS EASY TO USE
The lock can be opened with Bluetooth when in close proximity, and with WLAN from wherever you happen to be.
With the Rollock mobile app the user can control all their locks and access rights.
The owner of the lock can add and remove access rights easily. The user writes the code they have received in the key field and receives an access right to their smart phone.