Rollock References
Rollock is a Cloud Based, truly keyless IoT Smart Lock. Here you can find a few locations where Rollock Smart Locks are being used in real, every day life.

Reference: Sonell Oy
The construction of this beautiful new building complex of Sonell was finished in June 2019. It contains five detached houses and one duplex. After careful consideration, the developer chose Rollock Smart Locks for the garages and Smart Controllers for the doors.
Read More

Reference: BusinessOulu
In the office of BusinessOulu – located at Hallituskatu in the City of Oulu – nine Rollock Smart Controllers are being used for everyday access. The Rollock Smart Controllers were deployed for the electric locks of the premises in March 2019.
Read More

Reference: Lehto Group
Located at the district of Härmälä in Tampere a new kind of completely keyless apartment building by the name of Oy Tampereen Tuohi is being built. The locking of this deco-themed building, constructed by Lehto Group Oyj, is being taken care of by the Rollock Smart Lock System.
Read More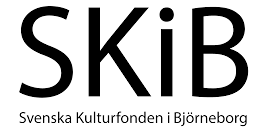 Reference: Trekoli
Located at Kuukkari in the city of Pori, this beautiful wooden apartment building complex is powered by a comprehensive Rollock Smart Lock solution in all their entrance doors, public spaces, and doors of the individual units.
Read More